A dental implant is an artificial titanium or zirconium root that is placed inside the alveolar bone of the upper or low maxilla and is able to fully integrate with mouth tissues. The best solution to permanently replace missing or damaged teeth.
We're specialists in dental implants, getting excellent results with a high success rate. We use the most advanced technology and work with the best materials available worldwide, which allows us to treat all cases and has made us a referral clinic in implants nationally and internationally.
Using the most exclusive techniques, we perform a minimally invasive procedure minimizing the aggression of the tissues when placing the implants. After a comprehensive and personalized diagnosis and a prior simulation, you will be informed of the treatment and its planning. The implant is placed by a simple operation, completely painless with local anesthesia. A temporary resin prosthesis is then placed, which will be replaced by a permanent ceramic prosthesis once the osseointegration period has been completed.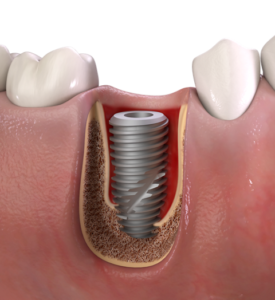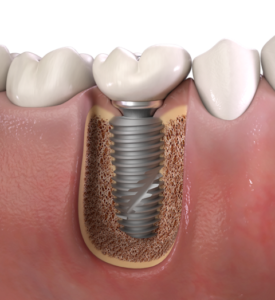 IMPLANTS AND TEETH IN ONE DAY
Immediate implantology is a technique that involves placing a temporary prosthesis on the implant on the day of surgery. This innovative solution allows us to have fixed teeth placed within the hours after surgery, providing multiple aesthetic, functional and psychological benefits.
ADVANTAGES OF DENTAL IMPLANTS:
Immediate teeth on implants. It allows the patient to enjoy their new smile in one day.

They preserve the facial structure and prevent bone loss.

They are made of 100% biocompatible materials.

They are minimally invasive, minimize postoperative and improve recovery time.

Improve quality of life and increase self-esteem. They allow you to eat as if they were natural teeth and smile without fear.
CLINICAL CASES